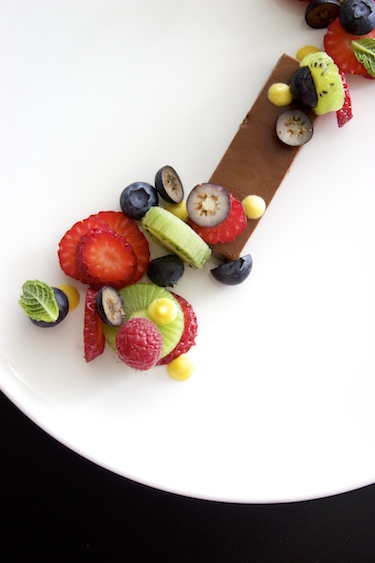 L ooking for love. Slim, attractive, intelligent sixtysomething female seeks warm, outgoing male. Must like cats, black humour - and not mind cancer. If Ruth Greene were to put a lonely hearts ad in her local Cambridge paper, it might read something like the above. But Greene, 65, knows it is unlikely anyone would respond. "Why would anyone want to take on someone with incurable cancer like me? " she says with a gentle shrug. "But I'm still relatively young, I'm not about to die, and I would like to have someone in my life to have fun with.
5 facts about online dating Pew Research Center
Why wouldn't I? In the course of her life, Greene has been a marketing executive and an entrepreneur (setting up both a vegetarian convenience meal service and a typing service). Her colourful home is full of pictures, books, and vibrant knitting. T he only thing she lacks, as she admits, is that partner to share her busy life with. There have been a few men in her life recently: two blind dates. S he understands the fear of falling in love and then losing someone. "Stewart was a wonderful man, and we had just gone to Paris for his birthday, when he complained to me of mouth ulcers. Referred to the acute dental clinic at Guy's Hospital in London, he was diagnosed with leukaemia the same day. He said to me, 'Ruth, I think I am dying. "G reene's eyes lose their sparkle for a moment. "I didn't want to wake up, to face what I had to face. I had lost my partner, my future, my status. "On the advice of a friend, Greene left London for Cambridge the following summer. She found work at as a ward clerk, and networked with a women's social group, where she made friends. She found a platonic male friend who could help with the DIY and cook a meal. But anything deeper eluded her. "My life has always been unpredictable and spontaneous.
I never know what's happening from one day to the next. That doesn't suit everyone. "T hen in November 7558, Greene found a "tiny" lump in her left breast. "I wasn't worried, I assumed it was a fibroid or similar. "   H er GP referred Greene to hospital, where a mammogram was followed by an ultrasound and a biopsy within a couple of days. "That's when I realised it was cancer, " she says. Greene agreed to a mastectomy and immediate reconstruction. A sample of tissue from her nodes suggested the cancer had not spread. By March 7559, Greene was told she was clear of cancer. "I was told I didn't need chemotherapy or monitoring, and although I was offered a five year course of tamoxifen, an oestrogen blocker, I chose not to take it. The difference it offered to my prognosis was negligible and I don't regret that. " I n 7566, Greene developed lower back pain and went back to her GP surgery where she was given strong painkillers and offered physiotherapy. That Christmas, she went to Cape Town on holiday, where the pain was now so bad she could barely walk. "I saw an osteopath who told me to go home and have an X-ray. It didn't occur to me to worry. "When the X-ray was taken back in England in February, it showed clearly that the cancer had returned and spread to Greene's bones. "One of my nieces was getting married, another was having a baby. The family was full of joy, and I had cancer again.
Match dating site Review dating profiles for free
It was not supposed to be there, not supposed to come back. "H er pain was now extreme Greene could hardly bear to be examined by the doctor at Addenbrooke's where she was referred. "I couldn't move my head or lift a kettle. "  She was admitted to hospital for two weeks. "It was all a blur, " she says now. "I had scans and quickly started a course of radiotherapy for the pain. "S he was assigned an occupational therapist who reorganised her home, turning her sitting room into a cosy downstairs bedroom, and arranging for a hospital-style bed. Friends rallied round to do shopping and washing as she regained her strength. "For the first couple of years, post-diagnosis I was restricted in what I could do, " she admits. "But  gradually you pick up life. I can't stand for a long time or walk distances. But my prognosis is for a further five to 65 years as the cancer eats away at my bones. " She has four-monthly CT scans and check ups with her oncologist. She adds: "I cannot control my cancer so I cannot fight it - I hate that expression. It's not a battle the odds are stacked against me. The best I can hope for is to remain stable. "T o that end, she was put on oral chemotherapy for four years and is now on a hormone therapy,   She stays as healthy as possible, eating healthily, and practising, and having acupuncture and reflexology sessions.
G reene knows she won't be getting well as such but she appreciates that she has been "stable" for five years. She has lost 75 kilos in weight and four and a half inches in height as a result. "All my clothes had to be changed, " she laughs. "I try to get the positives out of the negatives. What choice do I have? " H er changing shape meant she also needed surgery to adjust her breasts as the reconstruction had begun to shift. "It was my ninth procedure and I wasn't keen, but I had an amazing woman surgeon who persuaded me this was the best course. "I now have scars everywhere: across my back, my reconstructed breast, my healthy breast. And thanks to the weight loss, I have wrinkles everywhere. My stomach appears to stick out, but it's just rolls of skin. "Greene's initial frustration with her body didn't last her resilient sense of optimism kicked in, with friends' support. "As I started to feel good about myself, I decided to put myself out on the dating market two years ago. I went on to a website and met someone who sounded perfect. A year older than me, he lived locally, and we met for coffee. "Of course, I told him I had bone cancer. I played it very lightly, but he was straight with me, saying I'm really sorry, I can't deal with it. I thought, 'oh'.
" G reene was due on another date, and decided she should be honest in advance, so her prospective partner could decide what to do. "He told me, 'I'm not very proud of myself but I can't handle it. ' So we called the date off. "G reene adds: "I can't be the only person out there of my generation in this position. I sometimes wonder, how have other people done this? My friends say, these men aren't worth it, or don't tell them, but I don't feel that would be right. "A younger friend with cancer went on to a website that specialised on matching people with cancer but she reported back that none of the men seemed actually to be ill. And even if they had, I didn't want to have  'cancer in common'. I just wanted to be upfront. What practical limitations would there be? I do have problems with my back. "S he laughs and shrugs again. "I don't want to be pitied - I don't feel sorry for myself,  I can't do sympathy. I can't afford to be weak. "Yes, cancer is a responsibility, and there are times when it is too painful for words. But I don't want someone to care for me - just to care about me. Ruth is supporting Macmillan Cancer Support's new brand campaign,.
Life with cancer is still life, and Macmillan will help you live it. Find out more at We urge you to turn off your ad blocker for The Telegraph website so that you can continue to access our quality content in the future.