, Jorge D. , A. Abadpour, P. Bergey, R. Piasecki, and T. , Tesfamariam B. Abay, Dag A. Karlsen, and Jon H.
Cambrian Period geochronology Britannica com
, Steve T. Abbott, David Caust, Nadege Rollet, Megan E. Kinta Valley Limestone: Clues for a New Play? AV, by Mahmoud M. PS, Mohamed Abouelresh, Lamidi Babalola, Abdaseed K. PS, Younane N. Abousleiman, Son K. By Jason M. Abplanalp, Peter E. Isaacson, and Anna S. , Michael A. Abrams, Volker Dieckmann, Joseph A. Integrating Core, Well Logs and Seismic Interpretation to Improve Understanding of Albian Patch Reefs, Maverick Basin, SW Texas, by Enzo S. , W. Acosta, J. Bermudez, L. Andarcia, and A. F. The Intrinsic Effect of Shape on Retrogradation Motif and Timing of Drowning: An Example from a Frasnian Carbonate Pinnacle Reef System, Bugle Gap, Canning Basin, Western Australia, Erwin W. , Jo o Adauto Neto, Haydon Mort, Ricardo Pereira, Jos Barbosa, Virginio Neumann, Walter Vortisch, Osvaldo J. C. Filho, Paulo de A. L. S. Brand o, and Jos G.
A. , O. O. Adewoyin, M. Omeje, E. Joel, and O. T. , Olusegun O. Adewoyin, Emmanuel O. Joshua, and Marvel L. Adewoyin, E. Joshua, M. Akinyemi, M. PS, Zeynep Adiguzel, George W. Grader, Ted P. Doughty, and Michael C. PS, A. Adriasola Munoz, J. P. Harris, C. Glover, M. Goodrich, L. Hudson, and B. , Rosa M. Robert F. Aguilera, Edward J. Balistreri, and John T.
Social Science History Society and Science History TimeLine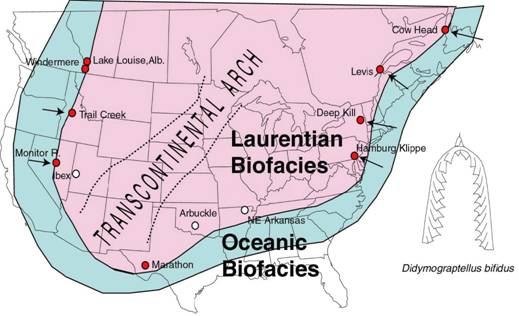 , Abrar Ahmad, Mohsin Ali, Abid H. PS, Sajjad Ahmad, Irfan K. , Wayne M. Ahr, Ernest A. Mancini, and William C. , Syed Asif Ahsan, Rizwan Khan, Yasir Naveed, and Mudasar M. Integrated Geochemical and Organic Petrographic Characterization of the Campano-Maastrichtian Sediments Around Enugu Escarpment, Anambra Basin, Southeastern Nigeria, I. M. Akaegbobi and Grace G. , Samuel O. Akande, Olabisi A. Adekeye, James A. , M. D. Akhtar, S. K. Chakrabarti, Ram Krishna Singh, S. Pahari, C. Singh, Harvir Singh, H. J. , Mohammad S. 6 mb). , Saad A. Al-Ajmi, Chinmaya Pattnaik, Ahmed E. Al-Dawood, Qasem Dashti, Abdul Aziz H. Al-Failakawi, Sandeep Chakravorty, Chandan J. Keot, and Khaled M.
PS, H. Al-Ajmi, M. Keller, M. Hinderer, Sa'ed Al-Duair, J. Hornung, and C. , Thamer K. Al-Ameri, Mohamed S. , Ghunaim Al-Anezi, Junzo Kasahara, Khaled AlDamegh, Omar Lafouza, Khaled S. PS, Ahmad J. Al-Eidan, Nilotpaul Neog, Srinivasa R. Narhari, Areej Al-Darmi, Rawan H. Al-Mayyas, Thomas L. PS, Mustafa A. Al Ibrahim, Rick Sarg, Neil Hurley, Dave Cantrell, and John D. , Mustafa A. Al Ibrahim, Neil F. , Zainab S. PS, Mohammad M. Al Marhoon, Masbah Khalil, and May O. , Mohammed Al-Masrahy, John Melvin, Osman Abdulatif, and M. H. PS, Fatima H. , Rasha Al-Moraikhi, Naveen Verma, Prasanta Mishra, Alexander J. , Eman Al-Shehri, Subrata K. Bhukta, Prabir K. Nath, Sunil K. , Mohammad M.
Alam, Ravi Sharma, Ida L. , Heyam M. N. Alamsyah, Bambang W. PS, Omar J. , Jeffrey B. Aldrich, Brandy M. Butler, and John P. PS, Chloe Spencer Alexandre, Stephen A. PS, Mazwan B. Ali, Hasbulnallah M. Razali, Nur Hasnidar Bt Zulkifli, Fatin Hamimi Azhar, Mark Alexander Samung, Ra himah Halim, Taufiq Yaakob, M. Amin Nizar B. Razak, Anna Lebohang Sempe, Ivan Fornasier, Andrea Di Daniel, Simon Botelho, Gokarna Khanal, Elias K. GC, Esther Ali, Emma Gibbons, Juan Martinez-Munoz, Karl Schleicher, Dennis Cooke, and Kurt J. AV, by Walaa Ali, Julia Gale, Stephen C. Ruppel, David L. Ali, D. Raju, S. Shukla, R. Saxena, B. Prasad, M. B. Raju, and M. By Malcolm E. Allan, Mahmood Rahman, and Barbara A. Richard, Ryan J.
PS Mahmoud H. Mehmet Altunbay, Faruk Civan, Paul F. Worthington, and Shaharudin B.