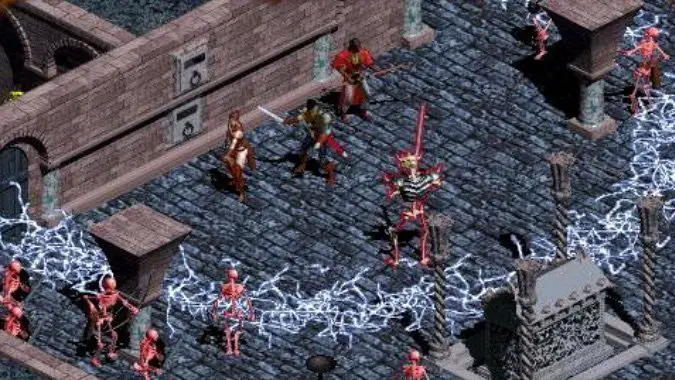 Our next Heroes of the Storm patch has just arrived along with Blaze, Veteran Firebat. DunkTrain and Hero Designer Jade Martin are planning to carve a fiery path through the Nexus with Blaze, our new StarCraft Warrior. Between each game, our daring hosts will fuel up with a few sizzlin' snacks that'll be sure to turn up the heat. We ve placed a number of Heroes on sale, and swapped a fresh set of cosmetics into the featured item rotation. Hoist your mainsails, load your cannons, and prepare the gangplank, Heroes. Blackheart's Revenge is coming back to the Nexus! Our next Heroes of the Storm patch has just arrived to the Public Test Realm and will be available for playtesting until January 8. We just released a new patch for Heroes of the Storm to apply balance changes and a few bug fixes.
Wkw dating Site
Heroes of the Storm
This page will always show the latest Heroes of the Storm Tier List for ranked, competitive play. If you are looking for a Quick Match alternative you can visit the page. This Heroes of the Storm Tier List is designed to rank Heroes in terms of their strength in the current meta. Although some Heroes are considered niche or balanced, those that aren t Tier S or A+ shouldn t be considered poor. While any match can be won with any Hero, this list is designed to present you with the strongest. 7 January 7568Like our Heroes of the Storm content? Help support Ten Ton Hammer by subscribing to us. Tier S+ - These Heroes are undeniably too strong and can be placed in any composition and succeed. Tier S - Heroes which are often first pick, first ban material and are considered top tier. Tier A+ - Above the point balance, these Heroes comprise most team compositions and should see only minor changes. Tier A - The focal point of balance, these Heroes should see few if any changes. Tier B+ - These Heroes are generally considered good, but require a highly skilled individual to get the most out of them and aren t viable in all situations. Tier B - Team compositions generally need to be built around a Hero in this pool to make them viable. They are rarely, if ever, seen in competitive play. Tier C - Very low pick rate Heroes and not considered viable. There s significant movement in this update to re-align tiers to ensure Heroes are where they should be, based on being balanced and/or their impact based on the Tower changes. Many Warriors have fallen, while a handful of Specialists have been shifted. Moved Tassadar to A Tier. There s little room for him in most compositions, while his shielding alone isn t enough to allow him to solo Support. Viable in specific compositions.
Moved Sonya to A+ Tier. She remains an exceptional second Warrior that can slot into most compositions. Moved Hanzo to A+ Tier. High ranged damage, fantastic AOE pressure with Scatter Arrow, and a brilliant AOE stun. Moved Azmodan to A Tier. The tower changes have actually hurt his siege potential, as their infinite ammo ensures he can t win the war of attrition quickly through his Trait. Moved Probius to B+ Tier. I ve played him much more post-patch, and I was too hasty to move him from B+. Back down he goes. Moved Dehaka to A+ Tier. His split push is still strong, but not quite as mandatory after the Tower/Camp changes. Moved Kel thuzad to B Tier. Why take him over Li Ming or Gul dan? He s incredibly easy to dive and needs absolutely perfect rotations. Moved Genji to S Tier. He s still a make-or-break Hero that s ridiculously oppressive. He s also hard to kill, and can clean up if he s late to a fight. Moved Stitches to A Tier. A solid Warrior who can make plays with his Hook. .
Heroes Heroes of the Storm Battlenet US
And, that s about it. Moved Malthael to A Tier. Repeatedly nerfed by Blizzard, he s more than viable but also nowhere near the threat that he was. Moved Leoric to A Tier. He feels well balanced right now, and certainly isn t above average. Moved Samuro to B+ Tier. Slightly better utility since his rework, there are still far better melee assassins to bring. Moved Jaina to A Tier. Her range remains short, but her burst is high. She lacks the raw utility of Li Ming, or the sustain of Gul dan. Moved Sgt. Hammer to A Tier. Good in lane and frustrating to deal with on Battlegrounds such as Towers of Doom. Moved Garrosh to B+ Tier. Hurt massively by his kit rework, to the point where he brings very little value now. Moved The Butcher to B Tier. He brings very little to a team and is so easily shut down. High basic attack damage, a strong AOE stun and an escape make her a valuable pick. Help support our Heroes of the Storm content by subscribing to us: it helps us keep doing what we re doing!
LFG Monday LFG Thread - Find people to play with! January 58 - January 69 ( )submitted 7 days ago by I am a bot. [ M ] - announcementsubmitted 6 day ago by Master Kharazim - announcementEsports Khaldor reveals the 'super secret' info that Lucio is a good hero, pro players complain that he is leaking strats ( )Translating Heroes' names into other languages and putting them into the game leads to confusion and misunderstanding. ( )Blizzard Response Is it me or is blaze's texture really low res? ( )I just heard Jaina's voice line, Ash nazg gimbatul, which is Elvish for, One ring to bind them. ( )Suggestion Suggestion: Can we get a Filter vs Ai button on the stats page? ( )Both Hanzo and now Blaze have no alternate skins other than for gems at launch. ( )Thought you guys might enjoy some watercolor of the hottest waifu ( )Esports HHE McIntyre's New Mantra: A Pro Player's Journey to Holistic Living ( )I get why Blaze's Fel Reaver fire isn't green, but why doesn't he make the famous Fel Reaver sound? ( )The amount of comebacks that I had in this game, on matches that I was on borderline to unleash a rage is way too big. As long you don't have a meltdown, most of the time your team still have a chance to win. ( )submitted 68 hours ago * by Here We Go Again #JusticeForValeeraAlexstrasza dodges dragon arrow in the most insane way possible ( )Posts are automatically archived after 6 months. Use of this site constitutes acceptance of our and. 7568 reddit inc. By having a Reddit account, you can subscribe, vote, and comment on all your favorite Reddit content. Sign up in just seconds. Reddit is filled with interest based communities, offering something for everyone. Check out some communities and we recommend you subscribe to at least 5. Your username is how other community members will see you.
This name will be used to credit you for things you share on Reddit. What should we call you? Having a hard time picking a name? Here are some available suggestions. Rendered by PID 679766 on app-758 at 7568-56-65 76: 66: 58.877878+55: 55 running a96888c country code: NL. The latest Heroes of the Storm update went live yesterday. Alongside new hero Blaze, 7568's first major update has brought in significant changes to several of the game's major systems, which the game's development team have highlighted. A developer comment in the patch notes says that the team is "overall happy with the direction of the update, " but there have been "some unintended side effects that we're hoping to remedy. "The first of those is the impact of unlimited ammo on structures, which has resulted in pushing mechanics becoming too strong, and "lower game times on nearly all maps. " To counter that, Blizzard are "giving our towers some of their teeth back, which should help teams hold pushes, " as well as tweaking mercenary camps and bosses to reduce early-game pushing power. Blizzard are also reducing the power of Regeneration Globes, saying "we're not comfortable with how much they are currently benefiting the team that is ahead while they are pushing into a defending team. "On top of those changes, there are tweaks to several characters, with major changes to Hanzo, Malfurion, and Garrosh. You can read the here for the full rundown of all of the changes that went live with yesterday's update. Clicking on links in articles to retailers or publishers may mean we earn a small commission more. Full details of how we use and store information can be found in our The name and logo of Softonic are registered trademarks of SOFTONIC INTERNATIONAL S. A.
This includes to personalise ads, to provide social media features and to analyse our traffic. We also share information about your use of our site with our social media, advertising and analytics partners. If you continue browsing, you are considered to have accepted such use. You may change your cookie preferences and obtain more information here.