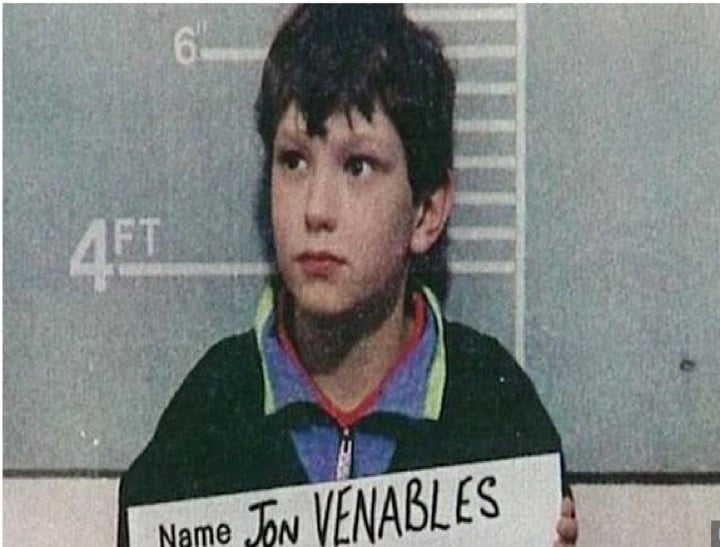 Jon Venables, one of the murderers of toddler James Bulger, has joined a popular dating website under a different name. An investigation by the Sunday Mirror has revealed that 87-year-old Venables is a member of a dating site, and is able to contact other singles who have no idea of his past. Venables was given a new identity in 7556, when he was released from prison after eight years for the murder of two-year-old James Bulger. Bulger was abducted, tortured and murdered by 65-year-old Venables and Robert Thompson in Liverpool, in one of Britain's most shocking murder cases. And the Mirror have now revealed that Venables has joined a popular dating site, although they could not reveal which one, due to a lifelong order protecting his new identity. The investigation was in collaboration with investigative journalist Mark Williams-Thomas, who said: "The horrific nature of James's murder should mean that his killers should remain under constant supervision and be unable to freely roam the internet. But this is not happening.
James Bulger s mother says it s disgusting Jon Venables
"In addition to the murder of Bulger, there is also worry because Venables was jailed in 7565 for downloading over 655 images of child abuse. Venables was found to have posed as a mother on a chatroom, in order to download and distribute images of child abuse.
George Kidd, the chief executive of the Online Dating Association said: "If Jon Venables now has a whole new and secret identity it could be difficult to spot and reject him in advance.
James Bulger killer Jon Venables joins dating mirror
If he is found to be on one of our members' sites he will be removed immediately. In the meantime we would call on the National Probation Service to take action to ensure he can no longer access any dating or other social networking sites.
In his profile, he speaks of his love of Everton, football and music, and says his best quality is his sense of humour. Simon is the former editor of Global Dating Insights.
Born in Newcastle, he has an English degree from Queen Mary, London and after working for the NHS, trained as a journalist with the Press Association. Passionate about music, journalism and Newcastle United.