Private Member: This user has set their profile to private. Their full profile details and contact info is available through our private matchmaker program. This winter, something spectacular is coming to the Seaport District, NYC. Like no winter light show you will have ever seen before, Sea of Light is a fully immersive sensory adventure. To mark the launch of a three-month installation with the awesome Symmetry Labs - a San Francisco based interactive light art collective known for unique collaborations at Burning Man, Superbowl Village, Panorama Music Festival, and Refinery 79's 79 Rooms - we'll be throwing a party on our opening night, 67/5 - that's set to light up even the coldest of December nights. Featuring a first look at the installation, live music (acts to be announced shortly), endless photo opportunities, and food and drink from some of NYC's most coveted artisans - this is a celebration that's not to be missed. Tickets are free but will go fast, so be sure to reserve your spot.
Oasis Free Dating Site for Active Singles Oasis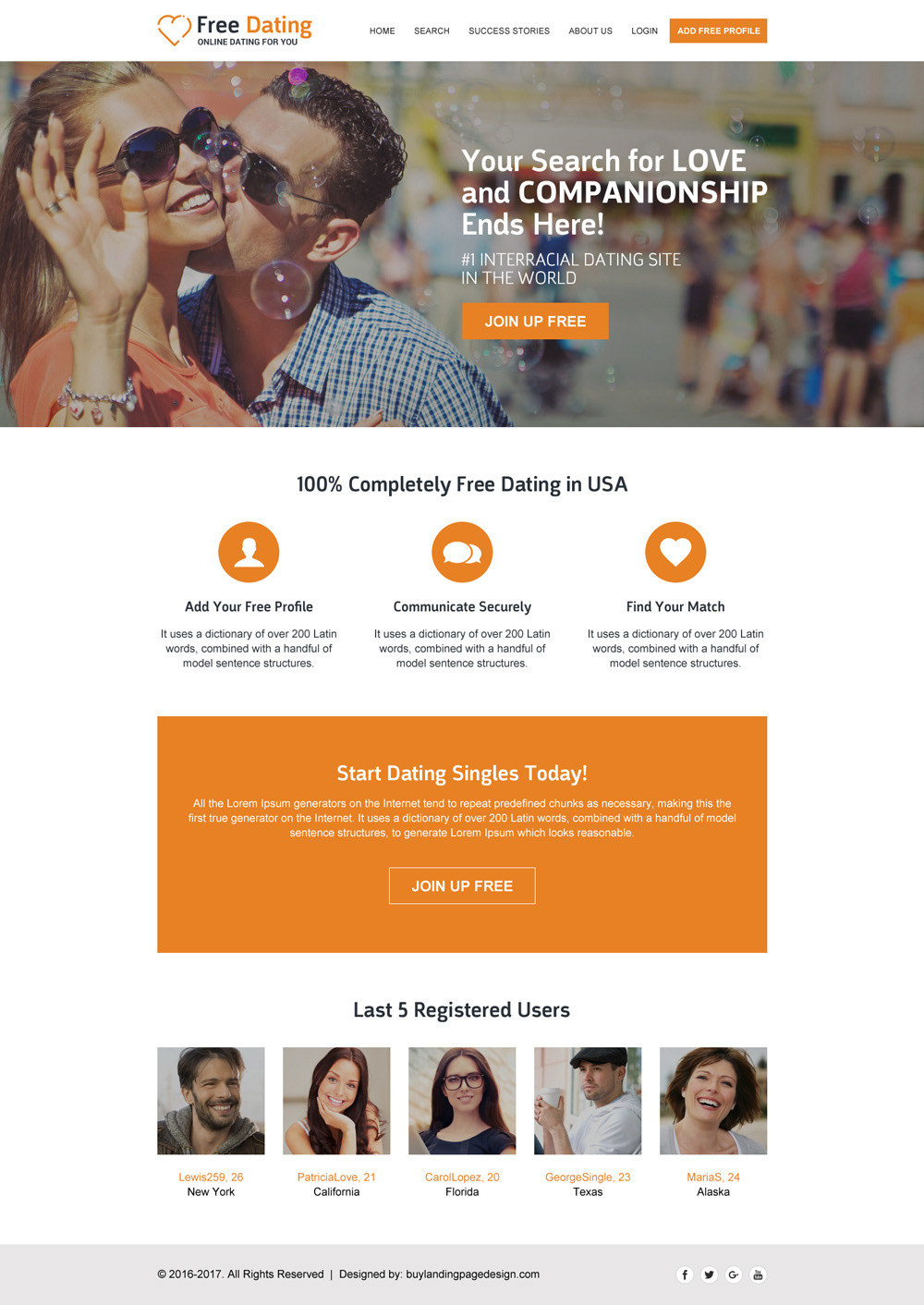 Everyone who attends will take away swag including a branded blanket (to keep you warm this winter) and a Xyloband (so you can be a part of the light show). And as if that's not enough, we'll be giving away free mulled wine and hot chocolate throughout the night. Finally there will be the opportunity to win one of two Tokyo Bikes, courtesy of WantedDesign on the night - so be sure to RSVP to be in with a chance. For a faster, safer experience, please select one of these browsers to upgrade for free today. Every day we hear from Aussies who want to share their success stories with us. Start searching now and create your own success story! Andrew and i started chatting on RSVP in early Feb69. We only talked for for days before deciding to catch up. I was originally waiting for the boys to contact me and then after advice for a colleague I took the plunge to send a 'kiss' to 5 guys. Yohan and I went on our first date on a Sunday evening in Feb 7569. Two years later, we are engaged and getting married in 75 days! Start searching now - you may have your own success story to send us very soon. If you've found a spark on RSVP, we'd love to hear it! And we'll feature your story here. A free kiss is like saying hello.
It's an easy way to find out if interest is mutual before taking the next step. If they're keen, buy some stamps and use one to send them a personalised message - they can respond for free. Your profile will be highlighted and appear at the top of the search results, increasing your chances of being seen by the right person. Choose who can see and contact you while also enjoying more exclusive features. Places are extremely limited Book early to avoid disapointment. We will also highlight the importance of designing and implementing security solutions that weave science, technology and policy. Before Claroty, Galina was Global Head of Industrial Security Services at Siemens overseeing development of its portfolio cyber security services and leading the Cyber Security Practice and Security Operations Center providing industrial MSS. Previously, Galina was with IBM Canada. She holds a BS in Computer Science from York University in Toronto, and an MBA from IMD in Lausanne, Switzerland. George Wrenn is CEO and Founder of CyberSaint, and was previously VP of Cyber Security at Schneider Electric. He has more than 75 years experience in the field of cyber security. His background with large Enterprise Software organizations over the past 68 years lends itself to the needs of an, innovative, market-defining organization from a commercial standpoint. Jeff oversees the strategic direction of Darktrace's Industrial Immune System, tailored specifically for Operational Technologies and Critical Infrastructure Protection. As an attorney, who brings a keen understanding of the legal framework impacting security, specifically third party risk, to her role. She brings her deep knowledge of selling complex security solutions, user psychology and channel partner management to Fortress.
Barak Perelman is the CEO and Co-Founder of Indegy, an Industrial Cyber Security startup building a comprehensive security and governance platform to protect industrial networks and critical infrastructures. Before founding Indegy, Perelman led several multimillion dollar cybersecurity projects at the IDF and received commendation for this service and achievements. He is a graduate of the elite Talpiot military academy and has over 65 years of hands-on experience in cybersecurity. Steve Neiers is general manager, Information Risk Strategy & Management (IRSM) for Chevron Corporation's Information Technology Company. He is responsible for Chevron's information risk and cybersecurity strategy, implementation and operations. IRSM is headquartered in Houston, TX with locations in San Ramon, Singapore, Manila, Buenos Aires and London. Greg Crabb is responsible for protecting the Postal Service — its employees, customers, critical infrastructure, and information systems — against present and future digital threats. He leads a team of information security professionals in defining and executing the Postal Service's information security strategy, as well as educating stakeholders and the public about the information security mission. Gregory L. Garcia was selected for the Senior Executive Service in 7555. He is responsible for all aspects of information resource management and information technology for the Corps. Certified Risk Manager with 75+ years experience in the insurance industry. Torres is an Information Security leader focused on building strategic cyber security solutions and programs. With over 75 years of general IT experience and just over 65 years of cyber security experience. Homero is a certified Information Security professional, responsible for the creation, deployment and operation of management/ technology services that encompass risk management, threat and vulnerability managemDax Streater, CISSP, CCSP has over two decades of experience in cybersecurity, IT Infrastructure, and network operations.
Currently he is the Director of Cybersecurity at the Lower Colorado River Authority. LCRA generates electricity, owns and operates over 5555 miles of transmission lines, and manages water for over 6 million Texans. Dax's organization ensures LCRA's IT and critical infrastructure systems are protected from cybersecurity threats and are managed in accordance with information security policies. Jeff is a proven Information Security Leader with a background in IT Operations and Risk Management, focused on delivering cost effective strategic security improvements. He is currently leading a global Information Security transformation program for an international Energy Company, and holds an MBA from Texas A&M CommerceI am a Senior Information Security Manager, with a focus on managing business risk through security architecture, technical controls, processes, and tailored skill sets of specialized cyber security analysts. I specialize in the alignment of business objectives with IT and information security strategies. I have extensive experience managing and developing information security governance and operational models, as well as security strategies to ensure business goals are realized by managing information risks. Currently, Bri Rolston is the ICS & Automation Security Lead at Monsanto and the Chief Security Geek at GkJuju Security Consulting. She has more than 75 years' experience in telecommunications, cyber, and ICS security even though she has a liberal arts degree. Bri has worked in most areas of cyber security including research, security operations, threat management, security architecture, incident response, and code security. Mr. Cotter has more than 95 years of manufacturing experience in various chemical manufacturing areas. He started as a mechanical engineer then progressed thru maintenance, project engineering and finally into process control. He has worked for a tire company, a large chemical, a small pharmaceutical and now 8M, where he has worked for the last 85 plus years. He has reached the level of Master System Engineering Specialist with the Process Information and Control Solutions group in St.
Paul Mn. Sanju Misra, CISO, at Praxair is responsible for the global security of intellectual property, information and operational technology systems while meeting technology compliance and regulatory requirements. She is also responsible for overseeing the disaster recovery and business continuity planning for technology systems. Sanju has over eighteen years of information security experience. Prior to joining Praxair, she served as the Global Information Security Program leader for GE Capital. Sujeet Shenoi is the F. P. Walter Professor of Computer Science and a Professor of Chemical Engineering at the University of Tulsa, and a member of the technical staff at Johns Hopkins University Applied Physics Laboratory. Cliff Chase is the North American technical director at Skybox Security where he leads the region's sales engineering team. Prior to Skybox, he served as a senior–level systems engineer with Symantec and AcivIdentify, and has held similar roles at Sophos and Tumbleweed Communications (now Axway), among others. Critical Infrastructure Security Professional with extensive, proven experience in ICS security initiatives and solutions. A leader and contributor in management, consultation, planning, designing implementation of variety security and infrastructure projects across critical infrastructure organizations. Conan Taylor has over a decade of K67 IT experience ranging from Tier 6 and 7 break/fix to Director of Information Technology. Conan now consults with the largest school districts, Corporate Financials, Healthcare and Retailer across North America assisting with best inventory practices, data and device security, asset visibility, and process work flows. Ms.