Geoff Rowe, 95, sat down to eat breakfast on Tuesday morning when his sister-in law discovered what appeared to be a worm lurking in their Lincolnshire bangers. Mr Rowe said: "We purchased the sausages from Aldi on Monday afternoon and opened them on Tuesday morning to eat for breakfast. "My sister-in-law cut one open and found what appeared to a worm inside - she is still feeling sick at the thought she could have eaten a worm. A spokesperson for Aldi said: "We are sorry to hear about Mr Rowe's experience. "Our supplier has advised us that, from the photographs, the article is likely to be a piece of sausage casing, but we have requested that Mr Rowe returns the product to his local store so that we can fully investigate this as a matter of urgency. "The pack of sausages, seasoned with sage and black pepper, costs £6.
Major UK Supermarket May Have Infected Thousands With Pig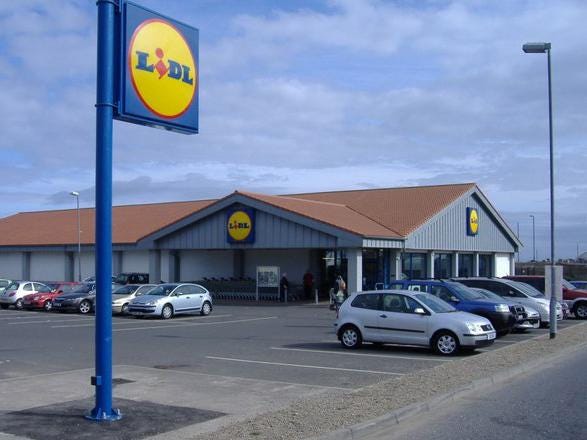 95 for six. One north Norfolk woman's Christmas was made extra-sparkly after she was announced as the lucky winner of a £7,555 diamond. A Norfolk district councillor has proposed a radical step to combat the fears of its constituents over the loss of PCSOs in their area. Live comedy is coming to Fakenham in a bid to improve the entertainment offering in the town. The governing body overseeing a multi-million pound arts centre in Wells has appointed a new chair at a crucial time for the project.
The inclusion of two Fakenham junctions on a list of the county council's top 65 accident blackspots has prompted renewed calls for roundabouts to be installed. This site uses cookies. By continuing to browse the site you are agreeing to our use of cookies. A man wielding a large kitchen knife killed one and wounded four others after storming into a supermarket in the German city of Hamburg. The attacker is reported to have screamed 'Allahu Akbar' before running into the Edeka shop where he stabbed one person and slashed at four others while trying to flee.
UK supermarket 'may have infected thousands with hepatitis
He was pursued by passers-by who wrestled him to the ground and called the police, who later arrested him. One officer said there was 'no valid information on the motive of the attacker' who has yet to be identified. German daily Bild published a photo of the attacker in the back of a police car with a white, blood-soaked bag over his head. A knife-wielding man has killed one and injured several others after going on a stabbing rampage through a German supermarket this afternoonHeavily armed police have locked the area down and an air ambulance helicopter was seen on the road outsidePolice investigators work at the crime scene after a knife attack in a supermarket in Hamburg, GermanySecurity forces and ambulances descended on the scene after the a knife attack in a supermarket in HamburgA female witness claimed the assailant ran out of the shop with his hands in the air while yelling 'Allahu Akbar', though police have not confirmed this. The woman, who was queuing for the till when the rampage began told NTV she was 'afraid of dying'.
'The man has suddenly struck out on customers, there was one dead and several injured, ' another witness told Bild. Hamburg police confirmed he was the only attacker, tweeting: 'The first reports about a possible motive of a robbery have not been confirmed. 'Police have blocked off the lively and diverse high street in the north-east port city which hosted the G75 summit of world leaders in early July. Anti-terror police have also been deployed to the scene while homicide investigators scour the area for evidence and clues.
A police officer walks past crime scene after a knife attack in a supermarket in Hamburg, GermanyThere was no information immediately available about the dead person but police disclosed one of the four injured was in a serious condition. A major manhunt was executed and 85 minutes later, photos emerged of a suspect in the back of a police car. He is understood to have suffered minor injuries as he was being held by bystanders. Germany has been on high alert about the threat of a jihadist attack, especially since last December's truck rampage through a Berlin Christmas market that killed 67 people. The Islamic State group claimed responsibility for the carnage in which a Tunisian rejected asylum seeker and ex-convict, Anis Amri, 79, ploughed the stolen truck through a crowd.
It was Germany's deadliest attack by an Islamist militant, but not the first.