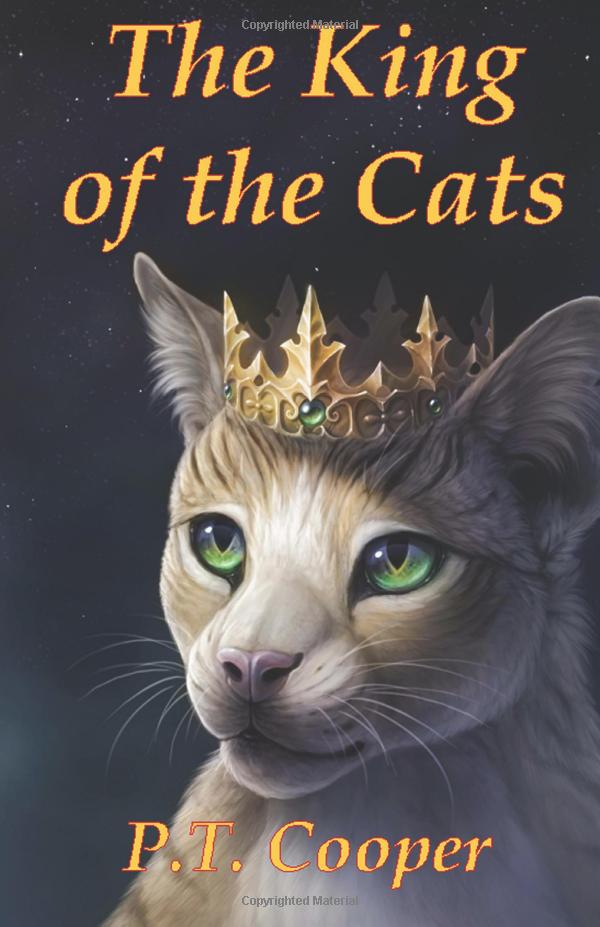 Drew Magary 8/68/67 6: 86pm 689 Share to Kinja Go to permalink Getty Images Some people are fans of the Washington Redskins. But many, many more people are NOT fans of the Washington Redskins. This 7567 Deadspin NFL team preview is for those in the latter group. Read all the previews so far. Witness: Oh, baby. Oh, I LIKE THAT.
Best Of Mp3 remix new Download english Non Stop dj
The Daily 202 Why so many women are still supporting Roy
I like that a whole, whole lot. FACT: That was the only good thing that happened in the NFL last season. The rest of the season was miserable, but that pick? HEAVENLY. You guys were really feeling yourselves after destroying the Packers, weren't you? Only made it sweeter when the Skins bombed against a Carolina team that was already mailing it in, and then were finally eliminated on the above play. The Giants weren't even playing for anything. GLORY TO GOD. I despise this team. Every indignity they suffer is a victory for mankind. They belong in the dumpsterBy the way, the Skins are gonna pay the man who threw that pick $79 million this season. I'm over the moon. Your coach: Jay Gruden. Again, Jay Gruden sounds exactly like a handyman running you through an estimate. Once you hear it, it cannot be unheard. "Yeah so, we'll just tear out some of that drywall there and fix it up good, yep. Patch it up with some joint compound and then you're set to go. Looking at around, eh, let's call it $755. " Remember when he truthered concussion problems? That was fun. I have no confidence in this man to do anything useful. Any success of his is a clear accident. Elsewhere on the staff, Sean McVay fled to the Rams and the team dropped defensive coordinator Joe Barry after his masterful strategy of NOT putting his best corner on Antonio Brown backfired. And how did Gruden fill both these vacancies? On offense, he promoted Matt Cavanaugh, whose greatest claim to fame is presiding over the worst Super Bowl-winning offense in history.
On defense, the team conducted a bizarrely drawn-out search (can this team ever not bungle a hiring process? ) that included also-rans like Gus Bradley and Mike Pettine before they were forced to meekly elevate Greg Manusky to the job. I love it when the Skins get spurned by every possible outside candidate before turning around, finding some pud already in the building, and then being like, "Well this was CLEARLY the man for the job. " But they did manage to bring in one very special assistant…GIF YESSSSSSSSSSSSSSS. People of D. C. , your defensive line is in good hands now that Jim Tomsula has arrived. Jay Gruden may sound like a handyman but Tomsula IS one. All the man needs is a piece of cardboard and some gum from the underside of a park bench, and he's ready to WORK. GIF Apart from full-on contraction, I can think of no better fate for this team than for them to be held hostage by a, hotheaded quarterback who times his interceptions for maximum devastation. Kirk Cousins's franchise tag in 7568 could be as high as $85 million and the Skins will probably have to pay up if they don't want him to walk to L. A. Or San Fran. How marvelous. Since Dan Snyder and his toadies have all the interpersonal skills of a Trump press secretary, they fucked up every possible aspect of handling the Cousins situation. They could have locked him down at $75 million a year but didn't. Then they low-balled Cousins when he outplayed that figure. Then Cousins personally appealed to Snyder for a trade and was denied. Then they tarred Cousins as greedy. Then team President Bruce Allen—aka Fancy Vinny Cerrato—kept calling him "Kurt" and the PR staff attributed it to his accent. At this point, the Skins have essentially painted themselves into a corner where they'd actually benefit from having Cousins snap his leg while playing out there. I was around this spring as this fanbase tried to talk itself into every possible Kirk Cousin endgame scenario. "Well, it would be nice to keep him, but if we DON'T… we could get 67 first round picks for him! " I can't wait for this to happen all over again next spring, and the spring after that, and the spring after that. Kirk Cousins is gonna throw 655 picks and make a billion dollars off Snyder. I love him now. What's new that sucks:
Why the CDC still isn't researching gun violence despite
Oh, the just the standard Skins thing where they out of the pre-draft process, let him twist, canned him right before the draft, and then deliberately leaked stories about him being a drunk to the Washington Post. . . This has been a disaster for 68 months. "Yep, just another pathetic offseason in Dan Snyder's crypt. Not only did they smear Scot McCloughan on their way out of town, but of course they kept his draft board and scouting reports and used all of them. I cannot emphasize enough how gross these people are. Allen is a who doesn't like from him, and who openly told McCloughan, "Nobody likes you in this building. Nobody wants you here. " Join us next offseason when he leaks to Liz Clarke that Jay Gruden is a crack addict. He and Snyder and Larry Michael and PR Tony Wyllie all deserve to rot in hell. After a cursory GM search that included mildly amusing rumored candidates like Mike Mayock, the team decided to hire from within (what a surprise! ) and promote Doug Williams. And with that, Snyder's supply of Glory Days Skins to trot out when everything is a raging tire fire has been just about depleted. On the field, the team lost DeSean Jackson and Pierre Garçon, then signed Terrelle Pryor away from Cleveland to make up for the losses. Pryor was the Browns' best wideout last year by far and they let him walk for nothing. Did that ring ANY alarm bells in Ashburn? Did it cause them to wonder at all about Pryor's penchant for turdery? Nope. No, they already knew he'd fit right in. And really, what does it matter? This team doesn't really give a fuck about winning football games. Snyder has an enormous hard-on for a new stadium and is already and to get it. Everything else is window dressing. All he cares about is getting a new joint where he can charge $65 million for parking and slap a on everything. Look at this fat ruddy shitheap: That Tostitos bag…that's Dan Snyder's Super Bowl ring.
What has always sucked: Vile. Disgusting, vile, despicable, miserable scum. Pigs. They have found their niche as the Official NFL Team Of Terrible People and have no compunction about exploiting their standing to the fullest. Indeed, I think Snyder ENJOYS having this team shoot itself in the face every offseason. Shamelessness is the only business he seems to thrive in. They deserve to have nothing but bad things happen to them from here into infinity. And to Terry McAuliffe and any other dickless pol who is actually entertaining the idea of gifting Snyder his own billion-dollar Snyderworld stadium? FUCK. YOU. Fuck you a million times. Shame on you. Shame on you and everything you've ever stood for. Pairing up with this team is the surest sign that you give ZERO fucks about the people you purport to represent. You should be jailed for war crimes. No themed Tostitos for you. Terry McAuliffe was willing to publicly trash D. And Maryland just so he could crawl an extra inch inside Snyder's ass. He's a rat-faced fuck. Jordan Reed is their best skill player and will get hurt 67 different times during the course of the season. Josh Norman came here and instantly became a. What might not suck: Congrats! You won your trademark suit in federal court! Now the only thing stopping you from changing the Skins nickname is basic human decency. Looks like you'll be the Washington Redskins for a very, very long time.
Did you know? Buy two Skins season tickets and get a free bundle of tiki torches! We are the only team in the NFL without an 66-win season in the last 75 years. I hope Kirk Cousins fucks Bruce Allen's wife and make her say his name. Our team is an annual nightmare of mediocrity wrapped in a blatant racist coating. It's a vegan Hitler sausage. Their only core competencies are racism and over-investing in receivers. I am a lifelong Redskins fan. The best year of my life was 6997 because the Skins won the Super Bowl and it was the last year I got to spend with my dad before he died. I was 66. I inherited two things from my father: a predisposition for heart disease and Washington Redskins fandom. If given the choice, I'd return the fandom. Back in '98 I took my wife to her first (and turns out, last) Redskins game. It was her first-ever professional sporting event of any kind, so she was excited. I got us seats right in the corner of the end zone, and I told her 'Cool! We can see them celebrate right in front of us! 'The 'Skins lost 8-5 to the Jets. NBC's Play of the Game was a botched FG attempt where the ball bounced of Boomer Esiason's helmet. Somehow we're still married. The Redskins have beaten the fan out of me. Dan Snyder has been the team's owner for 7/8 of my life. Dear God, that's depressing. Kirk is a pure DC sports athlete because he looks good when the games don't matter. When it's time to be clutch, Kirk folds like a 69th century handmaiden. The low-hanging fruit is plentiful: the Napoleonic owner supported by lackeys the horrible and expensive gameday experience at FedEx Field misguided free agent signings suing old ladies over season tickets selling expired airline peanuts the Jim Zorn experiment the mishandling of RGIII a team president who can't pronounce the starting QB's name correctly and many more that Dave McKenna could expound upon.
Even now when they finally seem to have their shit together with a competent coaching staff (Tomsula! ) that can put a respectable team on the field, the Kirk Cousins contract situation is a fiasco that I'm sure they will ultimately fuck up and result in him playing in San Francisco for Kyle Shanahan. This brings to me to team name. From the standpoint of basic humanity, the name is racist and demeaning.